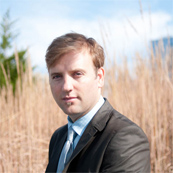 NEXT
Terry Riley's In C - 50th Birthday Concert / (le) Poisson Rouge   map

Tuesday, November 4, 2014 - 7:30pm


50th Birthday concert: Terry Riley's In C
Presented by Darmstadt Essential Repertoire and LPR

Facebook Event Page
LPR Event Page

Fifty years to the day after its premiere at the San Francisco Tape Music Center, Terry Riley's pioneering, free-wheeling composition In C (1964) is celebrated by Gotham's "most vital, audacious and energizing performance" (New York Times) of the work. Convened by the Darmstadt series (also celebrating its 10th anniversary), the group features members of Ensemble LPR, Hotel Elefant, and a diversity of musicians at the crossroads of New York's new music scene. Visuals by Victoria Keddie and Scott Kiernan/ESP TV.

VIOLIN
Eli Spindel
Pauline Kim Harris
Conrad Harris

VIOLA
Jeanann Dara
David Handler
Jessica Pavone

CELLO
Rubin Kodheli
Justin Kantor

GUITAR
Jim McHugh
David Grubbs
Elliott Sharp
John King

BASS
Zach Layton

KEYBOARD
Marina Rosenfeld
David Friend

FLUTE
Domenica Fossati
Katie Cox

CLARINET
Isabel Kim

CONTRABASS
Shawn Lovato

TROMBONE
Chris Mcintyre
Sam Kulik

SAXOPHONE
Peter Gordon
Evan Rapport
Matana Roberts
Jeff Tobias

VOICE
Megan Schubert
Daisy Press
Katie Eastburn
Nick Hallett

HARP
Shelly Burgon

KOTO
Miya Masaoka

ACCORDION
Du Yun

PERCUSSION
Mustafa Ahmed

VISUALS
Victoria Keddie and Scott Kiernan

TICKETS: $20/$25/$30

Either/Or - Composer Portraits: Keeril Makan / Miller Theater   map

Friday, December 5, 2014 - 8:00pm

Featuring two premieres from a long-time E/O collaborator. If We Knew the Sky, for large ensemble (world premiere, commissioned by E/O with support from the Jebediah Foundation), and Letting Time Circle Through Us, for sextet (NY premiere, commissioned by E/O with support from Meet the Composer/Commissioning USA).
Bio
Christopher McIntyre leads a multi-faceted career as a solo and ensemble performer, composer, and curator/producer. He is heard on trombone and synthesizers in a wide variety of settings, from orchestral and chamber music to open improvisation. His projects include leading TILT Brass and 7X7 Trombone Band, and collaborative efforts such as UllU (duo w/ David Shively), Either/Or, and the creative music group Ne(x)tworks. His trombone skills have been utilized in composer-led projects of Anthony Braxton, Zeena Parkins, John King, R. Luke DuBois, David First, Michael Schumacher, Elliott Sharp, Jonathan Bepler (w/ Matthew Barney), and Anthony Coleman. McIntyre is an accomplished interpreter of the music of John Cage, performing with Merce Cunningham Dance Co (Legacy Tour, Lincoln Center Festival), Orchestra of the S.E.M Ensemble (Carnegie Hall, Paula Cooper Gallery), and with Ne(x)tworks (2012 MärzMusik, Berlin, Lincoln Center Atrium, Bowerbird Cage Festival, Philadelphia). He can be heard on the Tzadik, New World, Mode, POTTR, and Non-Site record labels. In his composing, McIntyre experiments with elements such as spatialization, improvisative strategies, crystallographic rhythmic patterning, and symmetrical pitch construction. He has contributed work to the repertoire of UllU, TILT, Ne(x)tworks, 7X7 Trombone Band (septet music for choreographer Yoshiko Chuma), Flexible Orchestra, and B3+ brass trio. Beyond performing and creating music, McIntyre is active as a curator and concert producer, with independent projects at venues including The Kitchen, Solomon R. Guggenheim Museum, Issue Project Room, and The Stone (June 2007), and as Artistic Director of the MATA Festival (07-10).